Synopsis
A group of five British teenagers are taking their usual school bus home when an unexpected detour turns their night into a nightmare. But this isn't your average night: a rare lunar eclipse is on the cards, as Nolan (Jack Kane) and his classmates; Bess (Sophie Jane Oliver), Karl (Zander Emlano), Queenie (Molly Dew) and Reggie (Zak Sutcliffe) soon discover.
Film Credits
Starring:
Andrei Claude
Zak Sutcliffe
David Keyes
Terence Anderson
Jack Kane
More Information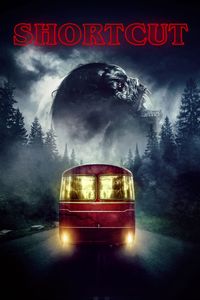 Rating:
R
Restricted. Children Under 17 Require Accompanying Parent or Adult Guardian.
An R-rated motion picture, in the view of the Rating Board, contains some adult material. An R-rated motion picture may include adult themes, adult activity, hard language, intense or persistent violence, sexually-oriented nudity, drug abuse or other elements, so that parents are counseled to take this rating very seriously. Children under 17 are not allowed to attend R-rated motion pictures unaccompanied by a parent or adult guardian. Parents are strongly urged to find out more about R-rated motion pictures in determining their suitability for their children. Generally, it is not appropriate for parents to bring their young children with them to R-rated motion pictures.
Language:
English, Italian
Released:
25 September 2020
Genres:
Action/Adventure
Horror
SciFi/Fantasy