297342
Offering To The Storm
Synopsis
Inspector Amaia Salazar confronts the origins of her nightmares as she unfolds the darkest secrets of the Baztan valley. Part 3 in the Baztan Trilogy.
Film Credits
Writer:
Dolores Redondo
Luiso Berdejo
Starring:
Imanol Arias
Marta Etura
Itziar Aizpuru
Francesc Orella
Carlos Librado "Nene"
Elvira Mínguez
Ana Wagener
Leonardo Sbaraglia
Carlos Librado
More Information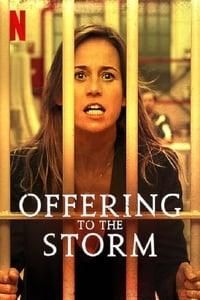 Rating:
R
Restricted. Children Under 17 Require Accompanying Parent or Adult Guardian.
An R-rated motion picture, in the view of the Rating Board, contains some adult material. An R-rated motion picture may include adult themes, adult activity, hard language, intense or persistent violence, sexually-oriented nudity, drug abuse or other elements, so that parents are counseled to take this rating very seriously. Children under 17 are not allowed to attend R-rated motion pictures unaccompanied by a parent or adult guardian. Parents are strongly urged to find out more about R-rated motion pictures in determining their suitability for their children. Generally, it is not appropriate for parents to bring their young children with them to R-rated motion pictures.
Language:
English, Spanish, Basque
Genres:
Suspense/Thriller